may the Buddha be within you.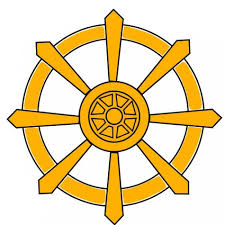 Home/Chains/Bracelets/Earrings/Clasps
Contact
Simply extraordinary craftsmanship
These highly detailed Buddha amulets are made by hand in Thailand. Each frame that houses the image is made of solid 18k gold. The image itself is usually composed of solid silver with 24k gold layering.
The amulet is protected from the elements by the clear acrylic covering. It is considered completely waterproof and dustproof.
If we can answer any questions on our amulets please contact us at: sales@23kgold.com

Amulet Frames are composed of real 18K gold

Amulets are made by hand in Thailand

Highly detailed and only found in jewelry stores in Bangkok

All are one-of-a-kind and can not be reordered
BA103 The frame of the amulet is solid 18k gold. The Amulet is highly detailed and completely handmade in Thailand. This "Chinnarat" Buddha amulet is considered a medium size amulet weighing 7.7 grams, length: 1.25" and width at the base is 7/8".

Phra Buddha Chinnarat in Wat Phra Si Rattana Mahathat, Phitsanulok Province, is regarded as the most beautiful and elegant Buddha image in Thailand.

Price is $125.00
BA104 "Somdai" amulet is revered in Thailand. The one has a solid 18k gold frame. The weight is 6.5 grams, Length is 1 1/8", Width: 7/8". The front and the back of the amulet are almost identical.

most Phra Somdej amulets do not have eyes, nose and mouth.

The main function of Phra Somdej amulets range form protection from dangers, to enhance personal relationships, enhancing health, protection from black magic,blocking disasters and to strengthen our career as well as adjusting the human aura field. Most importantly, it can help bring peace to different walks of life.

Price $125.00
BA105 "Guan Yin" Amulet housed in this solid 18k gold oval frame with a highly polished finish. Yellow gold, rose gold and white gold accents adorn this beautifully hand made amulet. Guan Yin Goddess (Kuan Yin Goddess), the goddess of mercy, and friend of mankind is one of the most famous Chinese Buddha Images. Her name in Chinese means the The name of the one who hears the cries of the world. The weight is 3.5 grams, Length:1", Width is 5/8" Price $65.00
BA106 Premium solid 18k gold frame and blessed. This "Somdei" Buddha amulet is highly detailed and considered a premium quality due to the thicker gold frame. The

Pali writing on the back is an ancient language that has been widely used in the Buddhist scriptures. Pali is the language that The Buddha's teachings were recorded hence the root of Buddhism. Price: 125.00



BA107 "Nang Kwak" The goddess of wealth and fortune. This amulet is very popular in Thailand.

Her rights hand seems to be waving. This beckoning motion is believed to attract wealth and customers. It is the same gesture as seen on the Japanese Beckoning Cat, Maneki Neko. It may come as no surprise that the cat is Nang Kwak's sacred animal. More info on this fascinating goddess here

Price $78.00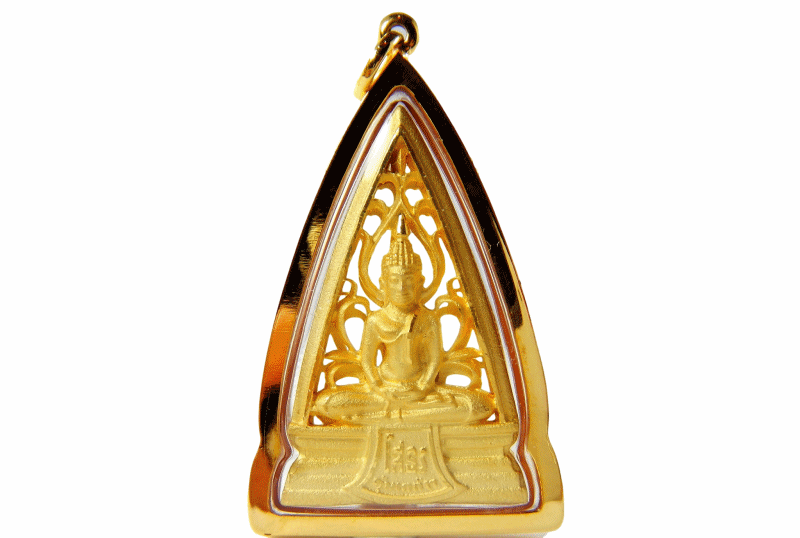 BA-100 Solid 18K gold frame. 5.6 grams, Length: 1.5", Width: 7/8" Price $125.00 USD MSRP $210.00 USD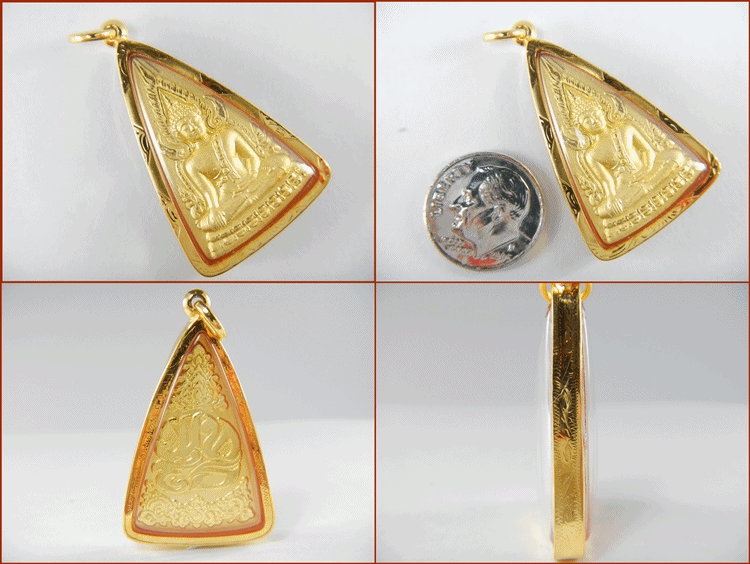 BA101 Solid 18K gold Frame. Chinarwatt Sitting Buddha from Thailand. 7.5 grams, Length: 1 3/8", Width:7/8"

(Above) Temporarily out of stock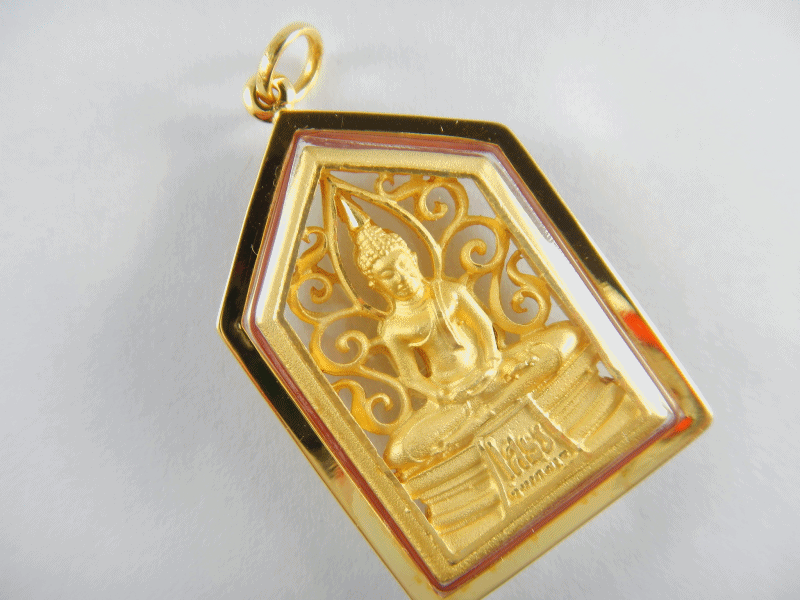 BA102 Meticulous scroll work surrounding a Sothorn sitting Buddha framed in solid18k gold. Price $125.00