"NEW PRODUCT"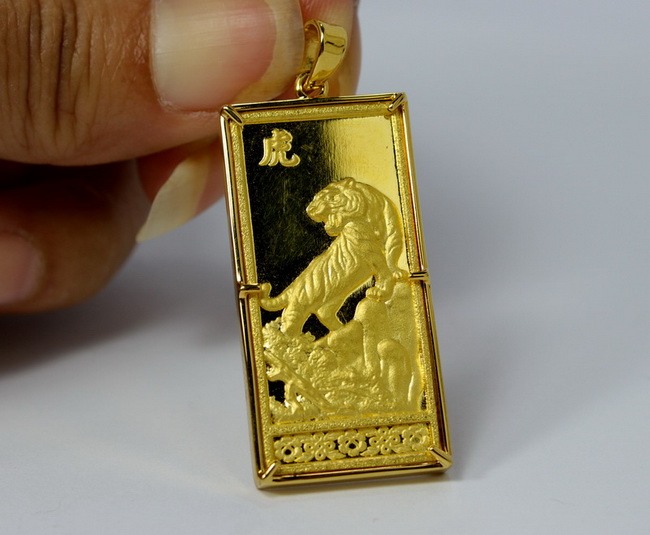 See our NEW 96.5% Pure Gold Bar Pendants
Check with us on discounts on gold chains 4 Baht and over.
Read NEW Customer comments here
Email us for most recent price & any questions you have
Direct line: 66-877733806
12/28/19 Price update
8/07/19 Revised Home Page
7/22/19 Added Ring page
7/21/19 Updated thai-23kgold-bracelet.htm
7/10/19 Added Pearl page
7/11/19 Updated Testimonial page 1
7/11/19 Added Gold Bar page
Our customers say the most interesting things! See latest comments here
There was a time in Thailand when anything could be ordered. Now there are plenty of limitations on design and size. Many goldsmiths will refuse to make a one Baht chain and others simply can not make classic designs that once were very common. Times are changing...fast. Now is the time to consider a purchase. Price is currently $995.00 per Baht (15.16 grams) as of December 28, 2019.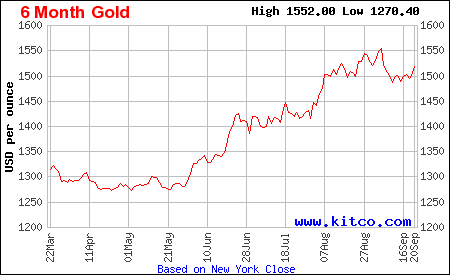 Heading North Quickly!
WHY BUY FROM US?
| | |
| --- | --- |
| | 20 Years of Selling Thai Baht Gold On-line from Thailand. |
| | Completely Handmade 23k Gold Jewelry from the Makers |
| | Superior Quality Over Gold Shop Mass Produced Goods |
| | Custom Made for You in the Exact Weight and Length |
| | We guarantee 96.5% gold purity |
| | We are Americans so we speak real good English! |
MY COMMENTS ON THE CURRENT GOLD MARKET HERE
December 2019
Higher gold prices and the weaker US Dollar/Thai Baht exchange rate has increased the 96.5% gold chains and bracelets to $995.00 per Baht. We expect prices to continue to higher levels in the New Year.
August 2019
You can attribute it to the failing US, Chinese trade talks, Iran, North Korea or many of the geopolitical events shaping our world today but the bottom line is.. GOLD is soaring and it's time to climb aboard!
July 2019
See our new pearl page and Thai 96.5% gold bar page just added. Weak dollar and strong Thai Baht keeps the gold jewelry price high but fortunately we were able to lower our price due to lower spot gold prices. But the gold market remains very volatile and prices are changing 3-5 times per day at the shops when the normal change is 2 times per day or not at all. New You tube video coming soon.
June 2019
Gold in Thailand surged to a multi-year high this 3rd week in June and with tensions mounting with Iran it would seem the current price is just a rest stop while on the march toward much higher gold prices. While in a gold shop last week I watched the Thai gold price hit 20,000.00 Baht per Baht as a line had formed of Thai people turning in their gold bars for cash. The Hua Heng Seng gold in China town shop ran out of cash and more cash had to be ordered. Two days later the price hit 20,450.00 Baht so the line must be long today. We remain the best price value on the Internet for 96.5% solid gold Thai Baht jewelry.
May 2019
Our highly anticipated trip to the USA to attend the JCK Jewelry Show in Las Vegas was dashed due to the unanticipated two month wait to schedule the visa interview for my wife. Although she has lived in the US for several years and held a permanent residency, there are no shortcuts here! The line starts back there! America has become a very popular destination for the Thai's it seems.
April 2019
For a while it looked like gold was going to the moon but things became relaxed geopolitically for a while and gold settled down to the past level. However, the strong Thai Baht and the weaker US Dollar still is influencing the gold chain prices. We have been so busy with our animal shelter, I'm lucky to produce a YouTube video once a month! But a new one will be finished by April 21st so please check it out. Go to our channel at "23kgold" on YouTube!
March 1, 2019
A weaker US Dollar and stronger Thai Baht is contributing to the continually increasing spot gold price in Thailand. Our price has increased only slightly in an effort to stimulate sales just before gold explodes in price. Gold has increased in price by over 10% in the last 6-months and may rise by a similar amount by the end of summer. (info by Kitco.com). This is the time to consider a Baht gold chain purchase for sure!
January 2019
When you're shopping for a 96.5% gold chain in Bangkok there are two significant factors that affect price. They are the current spot price of gold and the US Dollar to Thai Baht currency exchange rate. Right now the US Dollar is weakening and the gold price is up 2.6% for the month. So we have raised our prices accordingly. Look for higher gold prices in 2019.
For a personal email reply within 24 hours contact me at: pryortuck@hotmail.com